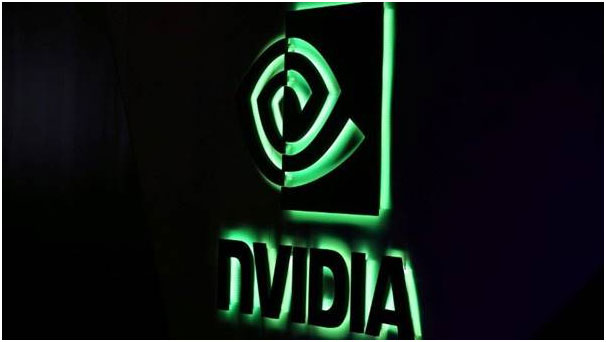 https://gadgets.ndtv.com/laptops/news/nvidia-geforce-rtx-2080-ti-launch-at-gamescom-2018-live-stream-how-to-watch-and-what-to-expect-1903401
It's been two years since Nvidia has released new GPUs and the drought seems to be ending soon with the Nvidia GeForce RTX 2080 and RTX 2080 Ti expected to be launched by the company at an event at Gamescom 2018. With the previous 10-series GPUs holding up exceptionally well in most games, it's no surprise that Nvidia hasn't felt the need to announce new hardware. However, with the decline in revenue from Bitcoin miners coupled with advances in tech such as ray tracing the timing seems ripe for new graphics cards. Here's what you can expect from Nvidia and how you can watch it.
Nvidia GeForce RTX 2080 Ti launch at Gamescom 2018 time and date
The Nvidia GeForce RTX 2080 launch event start time is 6pm CET (10:30pm IST) on August 20 and is expected to end at midnight CET (4:30am IST) on August 21. That said, we won't be surprised to see the actual announcements stretch for not more than an hour, with the rest of it focussing on details of the tech at hand.
Nvidia GeForce RTX 2080 Ti launch at Gamescom 2018 Live Stream how to watch
You'll be able to catch the event as it happens on Nvidia's Twitch channel. Oddly, there doesn't seem to be a YouTube stream you can tune into. More so if you're watching from India as Twitch doesn't work as well as it should due to the lack of local servers. Nonetheless, we've embedded a link to the stream right on this page for you to watch.
Nvidia GeForce RTX 2080 Ti launch at Gamescom 2018 – what to expect
With most details of both the RTX 2080 Ti and RTX 2080 leaking prior, it's safe to say that Nvidia should confirm pricing and availability. While the GPUs are rumoured to cost around $1,200 (close to Rs. 84,000) this would be as good a stage as any for Nvidia to hint at if not announce new mid-range and budget options for those not looking to spend too much.
Nvidia RTX 2080 Ti specifications
CUDA Cores: 4,352
Core Clock: 1,350 MHz
Boost Clock: 1,545 MHz
Memory: 11GB GDDR6
Memory Interface: 352-bit
Memory Bandwidth: 616GBPs
TDP: 285W
SLI: NVLink 2-way
Multiscreen: Yes
Maximum resolution: 7680×4320 @60Hz
Power Input: 2×8-pin
Bus Type: PCI Express 3.0
Nvidia RTX 2080 specifications
CUDA Cores: 2,944
Core Clock: 1,515 MHz
Boost Clock: 1,1710 MHz
Memory: 8GB GDDR6
Memory Interface: 256-bit
Memory Bandwidth: 448GBPs
TDP: 285W
SLI: NVLink 2-way
Multiscreen: Yes
Maximum resolution: 7680×4320 @60Hz
Power Input: 2×8-pin
Bus Type: PCI Express 3.0